Dear

Friends

,​
September is my birth month. A time of reflection. Of looking backwards as well as forward. Somehow, it feels fitting for me that new artistic seasons officially begin in September. I try to think of my birthday as the start of a new year, with new possibilities, rather than just being another tick on the great calendar of my life. Although we, in San Diego, don't really get the thrill and relief of Fall arriving, it is nevertheless ingrained in us to anticipate the shifting season and call to action that marks the end of Summer. For me, that action usually means the return to rehearsals with the dancers. Something I greatly look forward to. This season, it also means the return to rehearsal for quite a few guest choreographers we are commissioning this year. A new approach, and I am excited for this change!
And as an aside, this month in my ongoing piano (mal)practice, I am concentrating on learning the old classic, AUTUMN LEAVES...
Yours,
John Malashock, Artistic Director
Dear

Friend

,
This month our studios are bustling with activity as we begin our full schedule of youth classes and expand our adult class offerings! If you haven't been to class in a while (or ever!) this is a great time to see the beautiful community Malashock Dance instructors are creating. We are excited to be working with our dancers, Board, staff, and faculty to gain insight, improve our diversity, inclusion, and equity work, and explore better ways to communicate with each other. Over the last month we have met with all of our employees to refine and discuss our mission, vision, and values. With Movement Catalyst SD, we held our first community conversation to hear how we can help to heal and move forward as an ally to our BIPOC arts community. The feedback we received so far has helped us create a more welcoming and safe space for dancers. We also held an incredible Board retreat to create a roadmap to success in upholding these important parts of our identity through meaningful action. As we work toward listening and evolving in this ongoing effort, we welcome your feedback and thoughts. I appreciate the courage, bravery, and generosity of our community who have participated in these conversations, and I am so proud of where Malashock Dance is heading.
Warmly,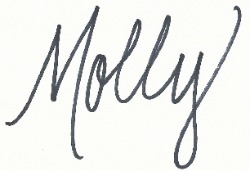 Molly Glynn Puryear, Executive Director
SAVE THE DATE:
November 5 - 7, 2021
November 19 - 21, 2021
EVERYDAY DANCES will be a one-hour show comprised of short dances in small groupings (solos, duets, trios, quartets), created by numerous San Diego choreographers. There will be ten choreographic works on the program, ranging in style and aesthetic, performed by San Diego's most talented and inspiring dancers. Five of the works will be new, commissioned choreography by guest artists, and five will be new and existing works by John Malashock. EVERYDAY DANCES will premiere at Mingei Museum's new performance space in Balboa Park (Nov 5-7) and at Liberty Station (Nov 19-21).
Tickets: $10 - $35
(On sale soon! www.Malashockdance.org)
The Malashock Dance School is committed to providing students of all ages and abilities high-quality training while fostering an accepting, inclusive, and supportive environment.
Our Adult classes provide a welcoming and encouraging environment for movers and dancers of all abilities and levels. We encourage dancers who have fallen out of practice, professional dancers, and movers who have never taken a dance class before to experience the emotional and intellectual benefits of dance, movement, and artistic expression.
TAKE YOUR FIRST ADULT CLASS FREE!
Promo Code: New21
NOW HIRING: Outreach Positions Available
The Malashock Dance School creates partnerships and programs that enhance the emotional, physical, and artistic development of thousands of children in our community each year. These teaching positions are based on the needs of each school. The days and times of the program are determined by the availability of the teaching artist as well as the school.
MORE INFORMATION ON POSITION, SALARY, BENEFITS, & POLICIES HERE
Questions?
Kelly Flansburg, Outreach Coordinator
Kelly@MalashockDance.org
619-260-1622 ext. 1